The worlds first rack & stacker for securely stacking bottles and cans to save space in any refrigerator or storage area.
RakaStaka is taking the world by storm.
Our Story
"One afternoon in expectation of that night's dinner party I was struggling to fit some beers in the crowded fridge.
I eventually created a stack of beer bottles propped up by a milk carton next to my wife's homemade Pavlova.
Unfortunately the stack collapsed. It resulted in a ruined pudding and broken glass and beer on the floor. That's when the idea for RakaStaka occurred to me."
- Stef inventor of RakaStaka
Dragons' Den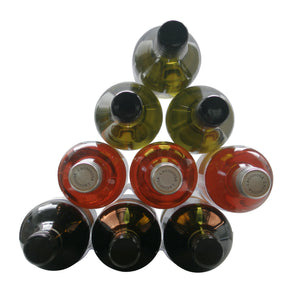 Gravity Defying
RakaStaka's gravity-defying solution has been designed for wine bottles, beer bottles, and cans. It holds them securely to prevent rolling. It can also be used to secure soft drinks and water bottles.
See More
Invisible Elegance
The invisible strip provides a strong support network to secure the drink stacks and provides an elegant space saving rack.
How it works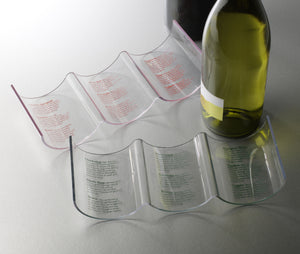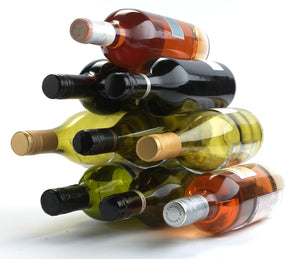 Space Saving
RakaStaka works brilliantly in consumers' domestic refrigerators, saving space and preventing bottles from rolling.
It can also be used anywhere in the home to create an instant space-spacing rack. Particularly ideal for storing and displaying red wines elegantly on any stable surface.
Explore Range
"a genius, little, really simple idea.... you can buy those from any supermarket, they're widely available, they're fantastic..."
Kitchen Life-Saver Ideas - Gabby Logan & Alison Cork